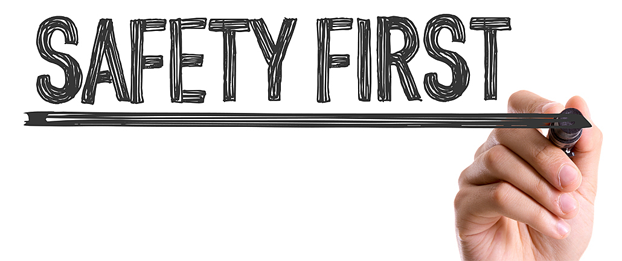 Note: although this post is aimed at business owners in British-Columbia, the advice can actually be used broadly…and globally.
As British Columbia has entered phase 2 of the provincial restart plan, Worksafe BC has issued guidelines for various industries to reopen.
One of the requirements is to create a written Covid-19 Safety Plan. Said plan needs to be distributed to all employees as well as posted in a prominent place of the company.
So, what's in a Covid-19 Safety Plan? Let's find out!
Step 1-Assessing and addressing risks from resuming operations
If your workplace has not been operating for a period of time during the COVID-19 pandemic, you will probably need to assess the risks arising from restarting your business.
You'll need to check on your equipment. You may need to throw away some products. You may need to buy additional supplies. You may need to recall the employees you've let go. You may need to hire more people. You may need to change the job descriptions of some of your employees…etc…etc.
Take the time to assess your business before deciding to reopen it. It may make more sense to resume operations later on. And that's OK!
Step 2- Assessing contamination risks in your workplace
Once you've decided to reopen, identify areas where there may be risks, either through close physical proximity or through contaminated surfaces. The closer together workers are and the longer they are close to each other, the greater the risk of contamination.
Involve your employees in the assessment. As they're the ones occupying their positions on a daily basis, they will know what can put them at risk.
Step 3- Developing protocols to reduce contamination risks
Look at guidance provided by Worksafe BC -or equivalent-, your government and your industry association.
Example of protocols are: online/phone meetings, wearing gloves, limiting the number of people in any given room, frequent cleaning of surfaces etc…etc…
You need to clearly detail all the steps you're taking, what is expected of your employees and who is responsible for what.
Step 4- Developing policies to reduce contamination risks
Policies are different from protocols in the sense that they are broader and assist with decision-making. Protocols are tangible, precise steps that must be followed in order to accomplish a specific objective.
In the case of Covid-19, an example of a policy would be to forbid employees feeling sick from coming to work. Another example is to allow employees to work from home.
Policies can also be created for your clients and suppliers.
Step 5- Implementation and training
You must ensure that everyone entering your workplace, including workers from other employers, knows how to keep themselves safe while on your premises.
New policies and protocols must be communicated to all your employees, as well as your clients and suppliers -when applicable to them-.
You must ensure your policies and protocols are adhered to at all times.
Step 6- Monitoring and adapting
Things may change as your business operates. If you identify a new area of concern, or if it seems like something isn't working, update your policies and protocols.
Also involve your employees in this process. Ask them for feedback.
Final word
Although it's a relief for many business owners to finally be able to resume operations, we're not out of the woods just yet.
The truth is that it will most likely take months for "normal" to return. It will also be an adjustment for everyone.
Don't try to figure everything out in a matter of hours.
And if you need any assistance with restarting your business, contact us. We'll gladly assist you!