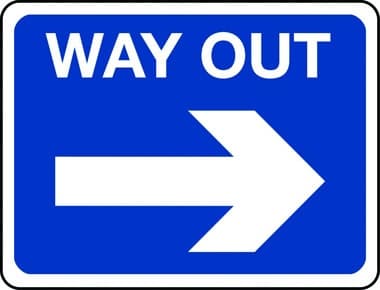 We have all lost employees.
Sometimes it's our fault. Sometimes it's theirs. Sometimes it's out of everyone's control.
But no matter the reason, there is something to be learned from a departing employee. A review system will help your business improving and growing.
Exit interviews
An exit interview is a great way to review what went right -and what went wrong—during your employee's tenure. You'll want to obtain feedback on:
Your organization's strengths
Areas for improvement
Expectations of both your company and of the employee
The skills, knowledge, and experience required for the position
Why your employee is moving on
This is not the time to become defensive. Be open to criticism and use the information to genuinely improve your business.
Positive process
An exit interview provides an opportunity to 'make peace' with disgruntled employees, who might otherwise leave with vengeful intentions.
It is also perceived by existing employees as a sign of positive culture. Your organisation is big enough to expose itself to criticism.
Exit interviews, and a properly organised, positive exit process also greatly improve the chances of successfully obtaining and transferring useful knowledge, contacts, tips and experience to successors or replacements.
Sometimes an exit interview provides the chance to retain a valuable employee who would otherwise have left. Managers often accept resignations far too readily without discussing or testing its "firmness". the exit interview provides a final safety net.
Subjectivity
You have to acknowledge you may not obtain true feedback from your departing employee. Employees tend to be be gun-shy. They don't want to burn bridges. As an employer, you need to reinsure them that their feedback won't affect their standing in your company. Quite frankly, you should never "bash" an employee for giving you feedback!
You also can't mandate your employee's participation. If an employee declines your request, you will need to respect their decision.
Here's the bottom line: Employee loss happens. But if you can learn from each employee, and use that intel to improve your business, then even a lost employee can be turned into new opportunities.
Do you have an exit strategy for your departing employees? If not, give us a call at 604-546-1535, or visit our website. We can definitely create one for you.